kontrakty CFD online
Inwestuj w nową generację instrumentów pochodnych i zdywersyfikuj swój portfel za pomocą kontraktów CFD.
It is important that you carefully read the general and the additional information, by clicking here –
here .

CFDs are complex products, only appropriate for professional or retail investors with extensive experience and capable of understanding all their characteristics and risks.
With the purpose to comply with the ESMA Decision, DIF Broker informs about modifications related to the CFD contracting services to retail clients (non-professionals), decision that is also subject to ESMA new renewal decisions, in which case, we will update you accordingly.
Specific Warning to the Investor.
CFD, Options and Futures are Complex Financial Products.
A responsible investment requires that you understand the implications and are willing to accept them.
It may involve a sudden loss of all or more than the invested capital.
It can provide zero or negative income.
It is subject to Saxo Bank credit risk.
It implies that costs, commissions or charges are incurred.
It is not equivalent to initial acquisition or transaction of the underlying assets.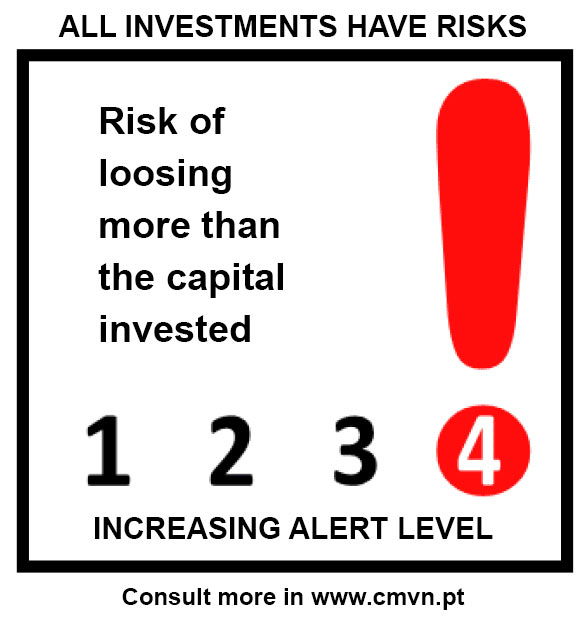 Kontrakty CFD pozwalają zarabiać na wahaniach cen bez potrzeby posiadania aktywów bazowych.
Inwestor może czerpać korzyści zarówno ze wzrostów jak i spadków cen na giełdach lub wykorzystywać kontrakty CFD jako zabezpieczenie inwestycji kapitałowych.
Dlaczego Kontrakty
CFD z DIF?
Dostęp do globalnych rynków
Platforma oferuje dostęp do ponad 9000 kontratków CFD na indeksy, akcje, surowce i inne.
Niski spread i bezpośredni dostęp do giełdy DMA
DMA (Direct Market Access) jest to realizacja zleceń w systemie bezpośredniego dostępu do rynku, w którym wszystkie zlecenia trafiają bezpośrednio na giełdę i do dostawców płynności poprzez inteligentne kierowanie zleceń do książki zleceń giełdy.
Efektywne zarządzanie
Kontrakty CFD nie wygasają (z wyjątkiem CFD na surowce), a zatem nie ma potrzeby odnawiania kontraktów w celu utrzymania pozycji długoterminowych.
Alternatywa dla kontraktów futures
Kontrakty CFD stanowią alternatywę dla handlu kontraktami terminowymi futures, gdzie trzeba liczyć się z wyższymi wymogami zabezpieczenia depozytowego. Dzieki kontraktom na różnicę, czyli CFD również można handlować surowcami, takimi jak ropa naftowa, złoto, czy kukurydza, z wykorzystaniem lewaru.
Niski koszt
W przypadku CFD inwestor nie staje się właścicielem papierów wartościowych, nie dokonuje żadnych fizycznych zakupów, dlatego będzie zwolniony z płatności w rozumieniu kosztów giełdowych (prowizje maklerskie itp.), które są pobierane przy transakcjach na instrumentach bazowych.
Elastyczność
Możliwość długich i krótkich pozycji (short selling) pozwala uzyskać rentowność na wzrostach i spadkach.
Brak terminu wygaśnięcia
Kontrakty CFD nie wygasają (z wyjątkiem CFD na surowce), a zatem nie ma potrzeby zmiany kontraktów w celu utrzymania pozycji długoterminowych.
Zacznij inwestować w kontrakty CFD: Inwestuj w siebie.
Zarządzanie
portfelem
–
Chcę przekazać moje środki ekspertom, aby zapewnić najlepszy plan inwestycyjny
Dowiedz się
więcej na temat CFD
Ostrzeżenie. Statystyki kont rzeczywistych w DIF Broker inwestujących na rynku OTC w kontrakty CFD, za III kwartał 2020
| | | |
| --- | --- | --- |
| | procent zyskownych | procent stratnych |
| Opcje | 39% | 61% |
| Futures | 50% | 50% |
| Forex | 52% | 48% |
| CFD akcje | 53% | 47% |
| CFD indeksy | 59% | 41% |
| CFD surowce | 59% | 41% |
Dokumenty z kluczowymi informacjami (KID) dostępne tutaj
Zapisz się teraz, skontaktujemy się z Tobą wkrótce
Zapisz się teraz, skontaktujemy się z Tobą wkrótce