Giełda USA – powrót do ofensywnej postawy
Akcje generują teraz coraz więcej sygnałów kupna
Akcje generują teraz coraz więcej sygnałów kupna
W dniu 15 maja informowaliśmy, iż na skutek coraz mniejszej ilości sygnałów kupna dla akcji z giełdy NYSE, zalecaliśmy bardziej ostrożną, defensywnej postawę. Aktualnie 20 czerwca, ten sam wskaźnik Procentowy Indeks Hossy powrócił do wzrostowej kolumny X. Oznacza to, iż akcje generują teraz coraz więcej sygnałów kupna, tym samym popyt powrócił na giełdę i inwestorzy mogą powrócić do bardziej ofensywnej postawy w swoich inwestycjach.
Omawiany wskaźnik jest częścią systemu inwestycyjnego, używanego w DIF, jak każdy system ma swoje silne i słabsze momenty. W tym momencie mamy do czynienia ze ścieraniem się sił popytu i podaży, stąd też większa częstotliwość zmian. Niemniej jednak od wielu lat, w długoterminowym ranking głównych aktywów inwestycyjnych, na pierwszym miejscu, niezmiennie utrzymują się akcje amerykańskie.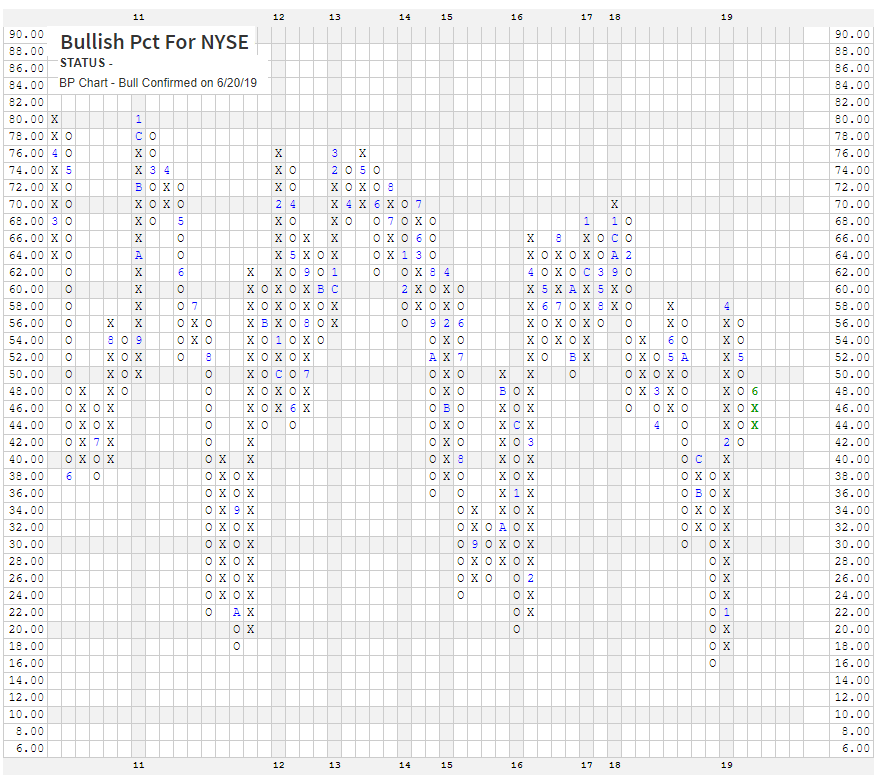 Źródło: DWA/Nasdaq
Metale szlachetne – powrót do ofensywnej postawy
Jak do tej pory inwestycje alternatywne nie miały dużego sukcesu w 2019 roku, lecz w tym momencie metale szlachetne jako sektor aktywów, posiada średnią sumę atrybutów technicznych 3,05. Gdy odczyt znajduje się powyżej 3 uważamy taki sektor za warty inwestowania. Jest to trzeci raz w tym roku kiedy sektor posiada odczyt powyżej 3, pierwszy raz miało to miejsce w styczniu i drugi raz w lutym tego roku.
Aktualnie także indeks hossy dla złota powrócił do kolumny wzrostowej X i miało to miejsce 19 czerwca. Najbardziej zyskują na wartości ceny złota, lecz także rosną notowania dla srebra. Sektor metali szlachetnych jest teraz z pewonością sektorem wartym uwagi.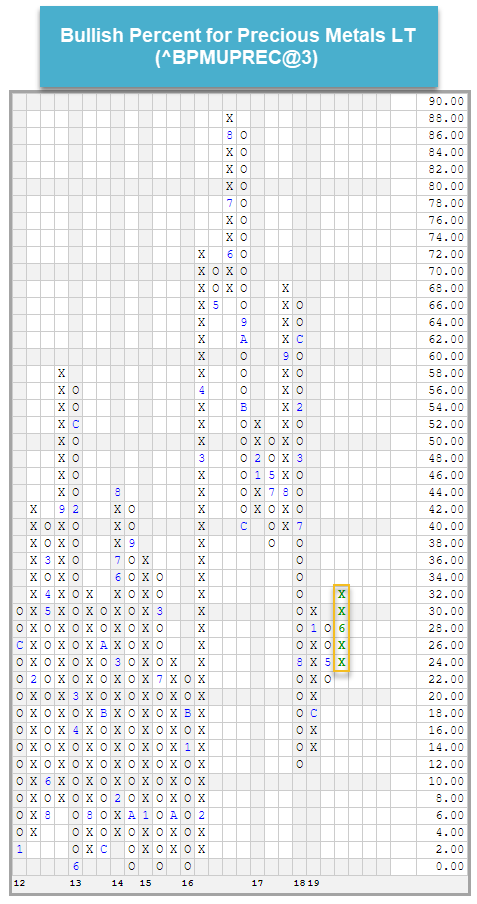 Źródło: DWA/Nasdaq


Dotychczasowe wyniki nie mogą stanowic gwarancji przyszłych rezultatów.